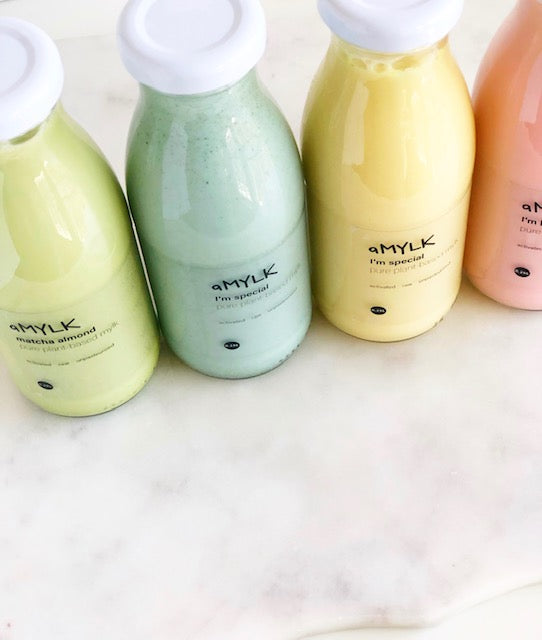 It's Order Day and I've got two super fun surprises for you!  This week you can pick up my new vanilla chia seed pudding and my latest mylk creation, blue belle super aMYLK! 

You might be wondering why on earth I'd make a blue mylk.  I promise you, it's packed with nutrition, but there's another reason. I created blue belle in honor of my launch this weekend at (PSU) Portland Farmer's Market which requires that all products sold be made from ingredients that are at least 25% Oregon...
---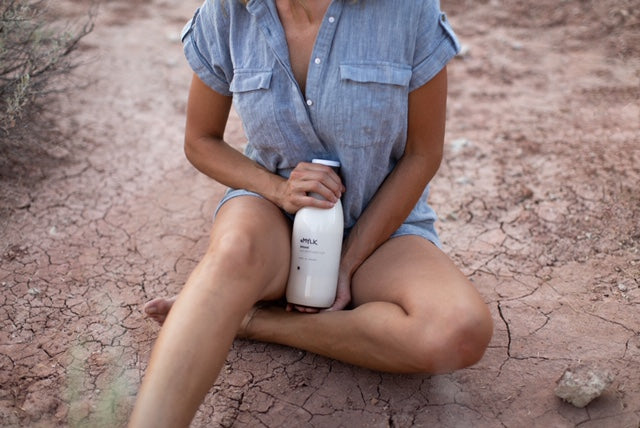 Hi Friends,

I fell off the wagon...the health wagon. I didn't realize I was falling because it was gradual, but when I finally hit the floor and figured it out, it was so shockingly clear to me. I'd been sabotaging my own wellness for weeks. 

Do you ever do that?  

In the photo above I hold they key to my health and happiness. Creating aMYLK, drinking aMYLK, building the company that is aMYLK has nurtured me in ways I never could...
---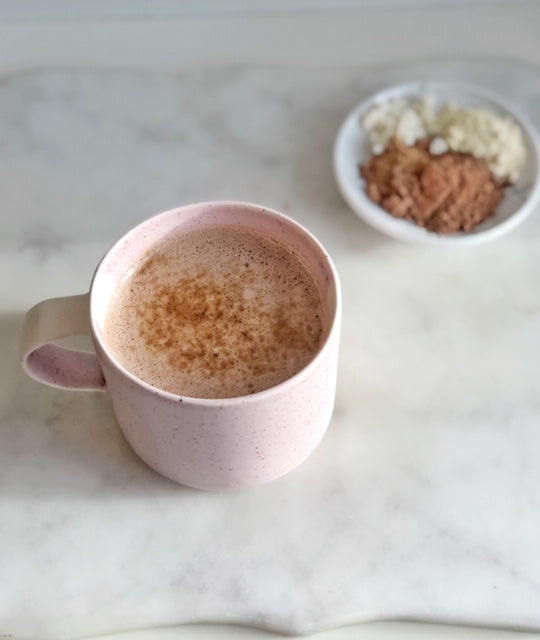 It's the question I get asked ten times every weekend.  If you don't know about adaptogens yet, you are not alone. I first heard about them from Gwyneth Paltrow back in the early days of her blog, GOOP.  It took me at least a few years before I was brave enough to try them in 2016 and I've been hooked ever since. I put them...
---