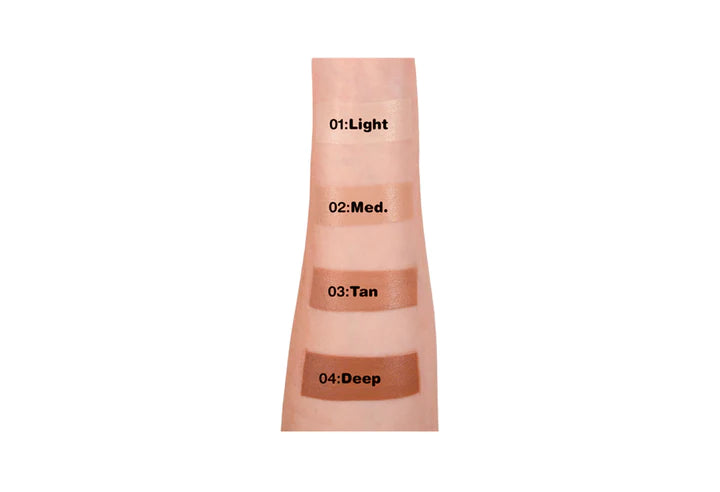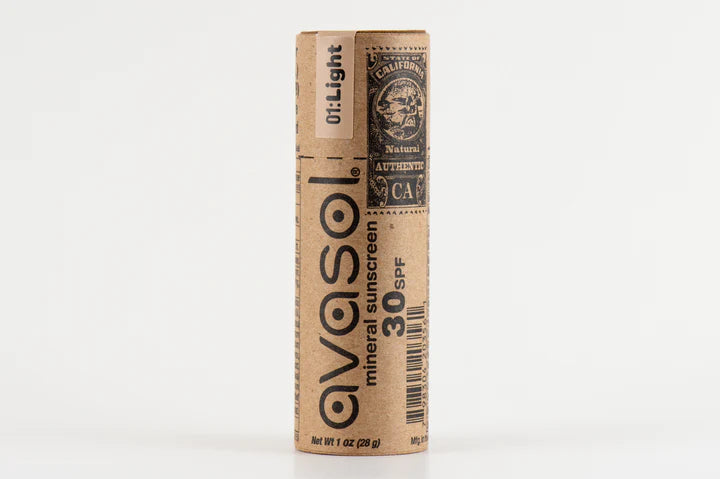 Avasol Tinted Mineral Sunscreen Stick
Avasol is the only sunscreen that I will wear. I Love, Love, Love it. I am severely allergic to most sunscreens. In fact, if someone is spraying sunscreen from an aerosol can and I am down wind, I will break out in itchy hives for days. It's no fun.
In 2013 I lost my father to skin cancer. A master gardener, he spent hours upon hours outside and he always wore sunscreen. He called it gooping up. I've since read that many chemical sunscreens block UVA rays and not UVB (uv-bad).  Most sunscreen scares me and don't even get me started on the packaging. 
I stopped wearing sunscreen entirely until I found Avasol on the island of Kauai in 2017.  Avasol is a tinted mineral sunscreen, made without parabens. It's gluten free, fragrance free and cruelty free. This product does contain beeswax and therefore it is not vegan.  
"Avasol sunscreen is uniquely formulated according to traditional medicinal wisdom and cutting-edge green chemistry. Meticulously handcrafted in small batches, it's ethically sourced from ultra-premium organic, wildcrafted, nutrient-rich, and highly antioxidant raw ingredients. As for nanoparticles, GMOs, parabens, petrochemicals, and synthetic chemicals, you won't find a single one in any of their products -- ever. The Surfer's Barrier Stick's plastic-free, bio-based tube packaging was a major innovation in the sunscreen industry when they first brought it to market over a decade ago. It continues to ensure the sticks won't ever add to the ocean plastics problem, even if you forget yours on the beach." 
SPF 30, waterproof for up to 80 minutes.
This is a pre-order only item. I will be placing the order as soon as I have received at least 15 orders. We are not shipping at this time. This is available for pick up at our store or market locations. 
A note from Amy: I am wearing Medium, but I could go up to a Tan. If you tan easily and you currently use self tanning lotion you may want to go to Tan level. If you are fair skinned, Medium will probably work.