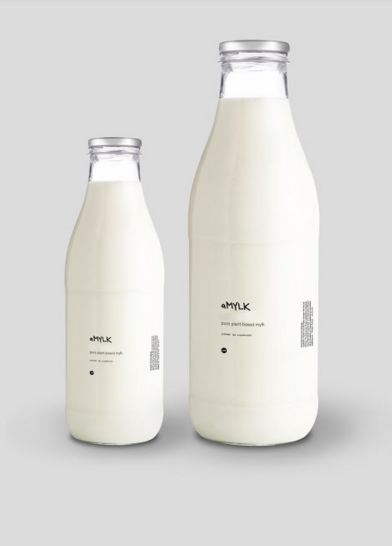 vanilla almond aMYLK
Pure, and lightly sweetened with organic maple syrup and dotted with organic whole vanilla bean, this is the queen of almond mylk. It's the perfect plant-based vehicle. Drink it straight, add it to your coffee, make it the base of your favorite healthy smoothie or elixir with adaptogens, craft matcha lattes, make vegan nice-cream (add cashew creamer). The possibilities are endless! It's amazing. It's also a kid favorite!
ingredients: organic almonds, water, organic maple syrup, organic whole vanilla bean, pink Himalayan salt, love
aMYLK is raw and unpasteurized so be sure to use it within a week and keep it refrigerated!
Return your clean, reusable bottles to our Farmers Market locations to receive a discount toward your next purchase.