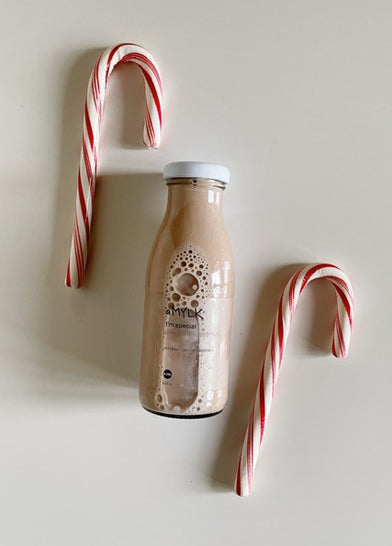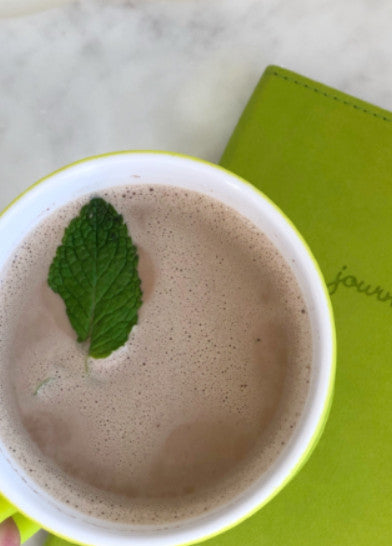 peppermint cacao holiday aMYLK
Oh YAY!  It's that wintry time of year and what are the holidays without peppermint and chocolate? For those of us who can no longer really handle the sugar high that comes from peppermint bark, I have created an almond based peppermint cacao aMYLK. Ice it, spike it or warm it up for hot cocoa. It hits that spot we've all been craving, and it is outstanding. 
ingredients: organic almonds, water, organic maple syrup, organic fair-trade raw cacao from Ecuador, organic peppermint essential oil, pink Himalayan salt, love
aMYLK is raw and unpasteurized so be sure to use it within a week and keep it refrigerated!
Return your clean, reusable bottles to our Farmers Market locations to receive a discount toward your next purchase.