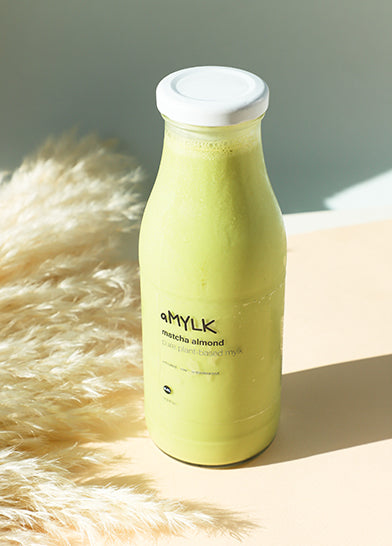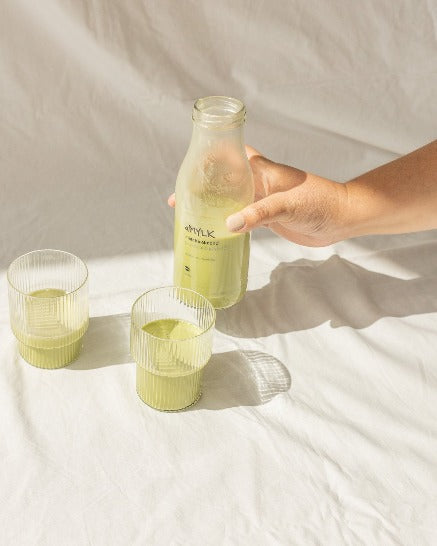 matcha almond aMYLK
I blend Mizuba Tea Co.'s famed organic culinary matcha with lightly sweetened almond aMYLK for an amazingly delicious treat. Why matcha? This shade grown, single origin, free trade matcha is filled with antioxidants and chlorophyll making it very good for you to consume. There are significant cardiovascular and gastrointestinal benefits from drinking matcha. It's also very delicious! Warm it up for a matcha latte, drink it straight from the bottle, or blend it with your favorite adaptogens or protein powder for your morning smoothie. 
ingredients: organic almonds, water, organic maple syrup, organic matcha, pink Himalayan salt, love
aMYLK is raw and unpasteurized so be sure to use it within a week and keep it refrigerated!
Return your clean, reusable bottles to our Farmers Market locations to receive a discount toward your next purchase.