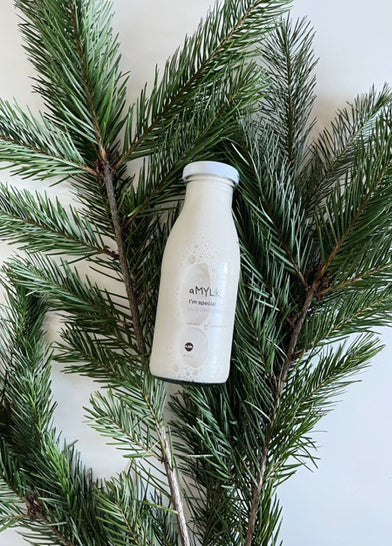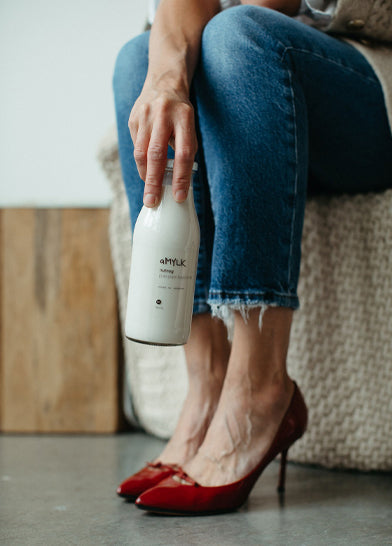 nutnog holiday aMYLK
Holiday eggnog is a must. You really can't experience the holidays without a little eggnog, can you?
This mylk is dairy free and egg free, of course, so I call it nutnog! To make it extra creamy, we blend almonds and a LOT of cashews together and spice it to perfection. There is a much higher nut concentration in this mylk, which is why it's more expensive (in case you were wondering). It also explains how it can be so spot on delicious without any eggs. 

Add some spirits to it, or just use it to spike your holiday coffee. It's insanely delicious!
ingredients: organic almonds, organic cashews, water, organic maple syrup, organic whole vanilla bean, organic nutmeg, organic cinnamon, organic cloves, pink Himalayan salt, love
aMYLK is raw and unpasteurized so be sure to use it within a week and keep it refrigerated!
Return your clean, reusable bottles to our Farmers Market locations to receive a discount toward your next purchase.