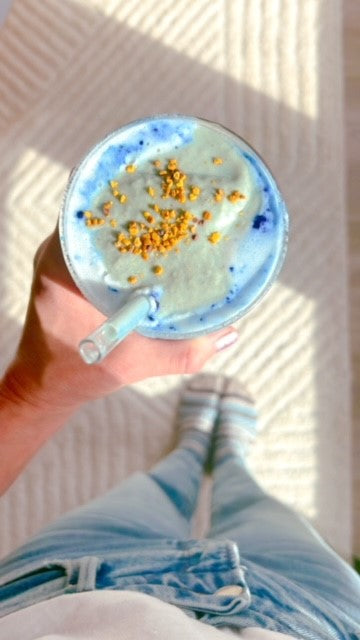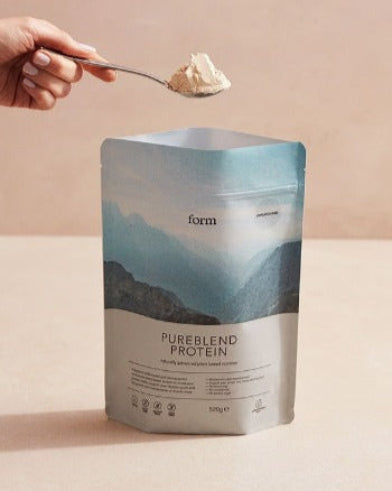 FORM Pureblend Protein Powder
I have been searching for a strategic partner for protein powder for...too long. Finally, may I present our newest aMYLK product partner...Form Nutrition. Form is a B Corp out of London England. Their supplements are packaged in glass and their protein powders are packaged in compostable paper. They are verified Ocean Positive and Climate Neutral. They have a Feeding Fund, where they give back to those in need. This is the future of Food - accountable, sustainable, loving, and I am over the moon excited to offer their products to you. I have personally been using their products, carefully testing on myself first since March! They are A- approved!
This is a pre-order situation. Because they are located in London, it takes a minute to get here. Pre-ordering helps me decide how much to order both for you and for the shop. Plan to wait up to 3 weeks for this to come in. I will notify you when it does! 
From Form:

"We started with a simple belief...that you can realize the greatest version of yourself
while being mindful of others. This permeates everything we do. We crafted plant-based proteins for your body and responsibly-sourced nootropics for your brain. Backed by science, our products are designed with your optimal performance in mind.
We believe business should be a force for good –meaning we're good for you and good for others too."
PUREBLEND PROTEIN
With no flavoring and sweeteners, it's an ideal
base for your smoothies and the perfect addition
to your cooking and baking.
• Organic pea protein with brown rice & hemp
• Multi-source plant-based protein
• Complete amino acid profile
• Neutral tasting
• No flavoring or sweeteners
• Ideal base for your smoothies
• Great for savory dishes, cooking & baking
GLUTEN FREE, SOY FREE, VEGAN, GMO FREE
520 grams