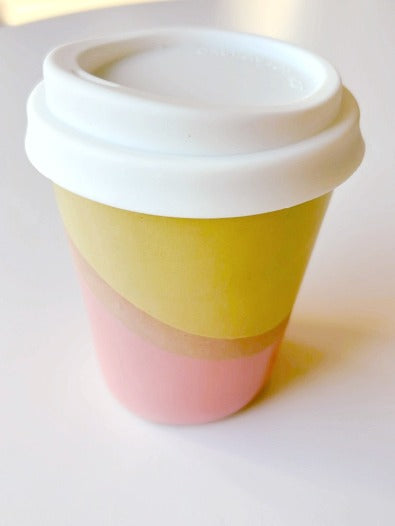 aMYLK Cups by Martina Thornill
I'm incredibly excited to announce a special collaboration this holiday season with local artist, Martina Thornhill. I first learned of Martina through one of our regular shop customers. Each weekend, she would bring in her gorgeous hand crafted Okay Cup for an aMYLK latte. Rachel and I decided we needed some for the shop in aMYLK colors.
Each mug is hand crafted, dishwasher safe, and comes with an aMYLK latte of your choice. We only have 12 available. You can pre-order yours now for pick up at the shop. Want it shipped? I'll make it happen. Not available for pick up until Saturday November 25.