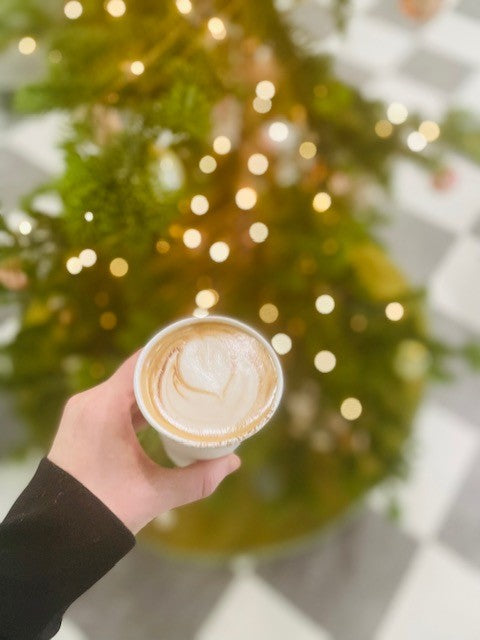 Shipping Box - Holiday 2023
NEXT SHIPPING DATE IS 12/21
Get into the holiday spirit with aMYLK!
Shipping Box comes with 4 half liters including:
NUTNOG, PEPPERMINT CACAO, GINGER SNAP, PUMPKIN SPICE. No substitutions
Please note that we will produce and ship on Thursday 12/21 for delivery Friday 12/22..  
You must order by Wednesday at noon 12/20 to make the shipping deadline.
If this is a gift for someone, please let us know in the notes section of your order and we will include a special note for you. 
Questions? Please email us at hello@amylkshop.com.
The Fine Print: Shipping is next day air.  Price includes shipping. Shipping reduces shelf life upon arrival to 5 days, though it freezes well into cubes that are easy to defrost and use in smoothies or iced coffees. Please refrigerate as quickly as possible upon arrival! aMYLK is a product that requires refrigeration. There are no refunds on orders. If you live in a warm area, please be advised to check tracking info and plan to get it into refrigeration as soon as possible.
aMYLK is raw and unpasteurized so be sure to use it within a week and keep it refrigerated!
Return your clean, reusable bottles to our Farmers Market locations to receive a discount toward your next purchase.