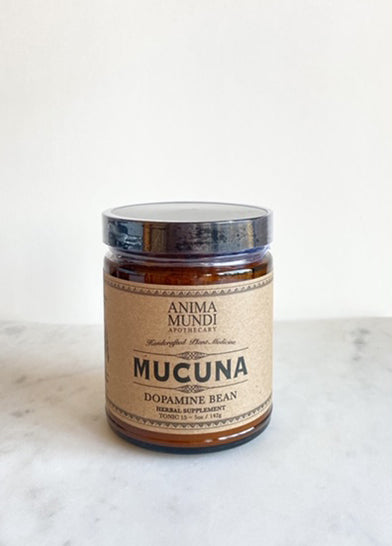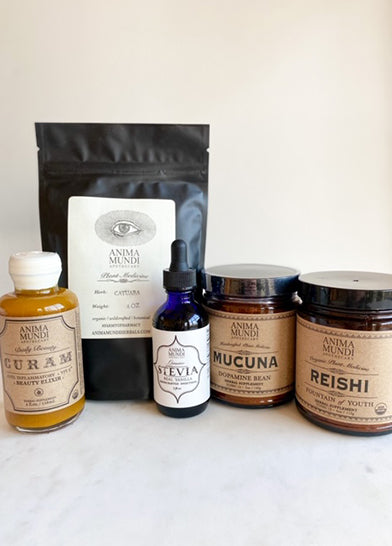 Mucuna Pruriens by Anima Mundai Herbals
Mucuna Pruriens is a mood elevator.  I have been using this powder as supplement in my homemade aMYLK lattes and elixirs 4-5 times per week for years to help calm my nervous system and ease lingering anxiety.
The primary component of Mucuna is L-Dopa, a naturally occurring amino acid that is said to convert to dopamine in the brain.  Dopamine is a neurotransmitter that ignites JOY! Now you're starting to see why I love it, aren't you?
Sometimes our brains need a little help.  Especially in the middle of a global pandemic with loads of children underfoot challenging our historical knowledge of basic mathematical principals we never use like multiplying and dividing fractions.   

Disclaimer, I am not a medical practitioner and my reviews are my own personal opinions based on my own usage of the product. Please seek out professional medical advice if you have questions about using this product.