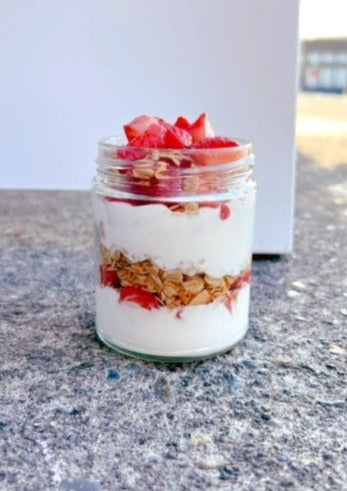 coconut cream yogurt

Andy at Finks Fermented has been making coconut yogurt for us and it's the best plant-based yogurt that I've ever had. It's fresh!  It's jarred in glass! It's local!  I love it. We like to make parfaits with it at the shop using local fresh berries and our house made granola.
Ingredients: organic coconut cream, vegan yogurt culture (streptococcus thermophilus, lactobacillus, bulgaricus, carrier - dextrose maltodextrins), pectin.